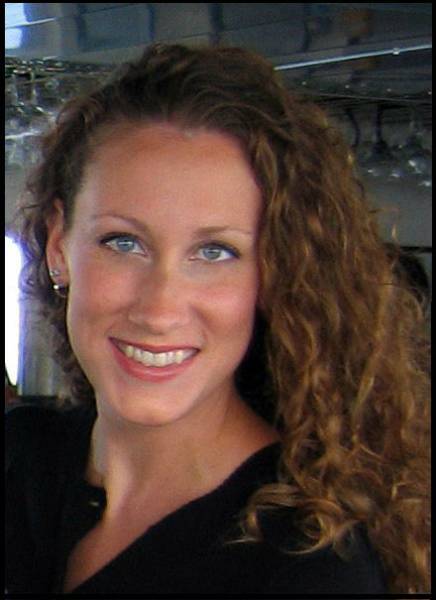 In the era of Photoshop, my work is often erroneously interpreted as digital art. I find this notion to be a complement that my photographic creations have a perception of surrealism not thought to be captured via traditional photographic methods.

I am naturally drawn to bold color, intricate shadows, and curious subject matter that create a sense of beauty and intrigue. The simplest of objects in reality can become imaginative visions when viewed through a camera lens. My photographs represent everyday entities infused with light to evoke a sense of cheerful curiosity. My quest is to transform the ordinary into a unique visual experience. If you are asking yourself if it's truly real or imagined, then I have achieved my mission.

About Stephenie Zentara / Resume

Stephenie Zentara grew up in a small town in Connecticut where creativity was encouraged and artistic expression fueled her appetite. Throughout her childhood she demonstrated a passion for the arts by engaging in painting, ceramics, music, and theater. During college, her thirst for scientific knowledge overtook her creative yearning.  She graduated with a Bachelor of Science degree and embarked on a journey that led to a continuing career in the pharmaceutical industry. However, her creative spirit was left unsatisfied.

Stephenie fulfilled her desire to travel after marrying her soul mate and best friend, John. During international adventures, Stephenie rekindled her creative calling and fell in love with the artistic empowerment of photography. Recently, she embarked on an artistic misson to represent ordinary objects infused with light to create an atmosphere of bold color and curiosity. She hopes that her contemporary work will inspire the creativity and imagination of its viewers.

Retail Stores

Serendipity

63B Main St., Hudson, MA

Solo Exhibitions

2012 -  1369 Coffee House, Cambridge, MA

2010 -  "Art on the Walls", Harvest Café, Hudson, MA

Group Exhibitions

2012 - "On the Threshold" National Juried Exhibition, Attleboro Art Museum, Attleboro, MA

2011 - "Black and White" Juried Exhibition, Linus Gallery, Long Beach, CA

2011 - "Light Struck - Abstract Photography Today" International Juried Exhibition, Photostop Gallery,

          White River Jct., VT

2011 -  Connecticut Academy of Fine Arts 100th Annual Juried Exhibition, Mystic Art Center, Mystic, CT

2011 - "Green" National Juried Exhibition, Attleboro Art Museum, Attleboro, MA

2011 -  "Early Morning After Dark" International Juried Exhibition, MPLS Photo Center, Minneapolis, MN

2011 - "Junk or Genius" International Juried Exhibition, Gallore Gallery, Middleton, CT

Awards

2011 –  NY Art Marathon Semi-Finalist

2011 –  Honorable Mention "Junk or Genius" International Juried Exhibition, Gallore Gallery